Over the next few days, I'll be introducing you to the title sponsors of my second ToBNatural event, The Healthy Hair & Beauty Affair II which goes down on Sunday, June 15th at The DUMBO Loft in Brooklyn. First up… EDEN BodyWorks™!
I was so ecstatic to learn that this brand had signed on to my event at the top sponsorship level! I mean, EDEN is up there in my top five hair care brands. If you use their products, you may very well understand my excitement. If you're not an EDEN user (yet!), this post may just peek your curiosity…
I recently wrote about the expansion of their Coconut Shea line which seems to have catapulted EDEN into "go-to brand" status for many naturals (LOVE the Leave-In and Control Edge Glaze!). Their Jojoba Monoi line is still a fan fave (the Deep Conditioner… omg) and let's not forget about the refreshing Peppermint Tea Tree offerings.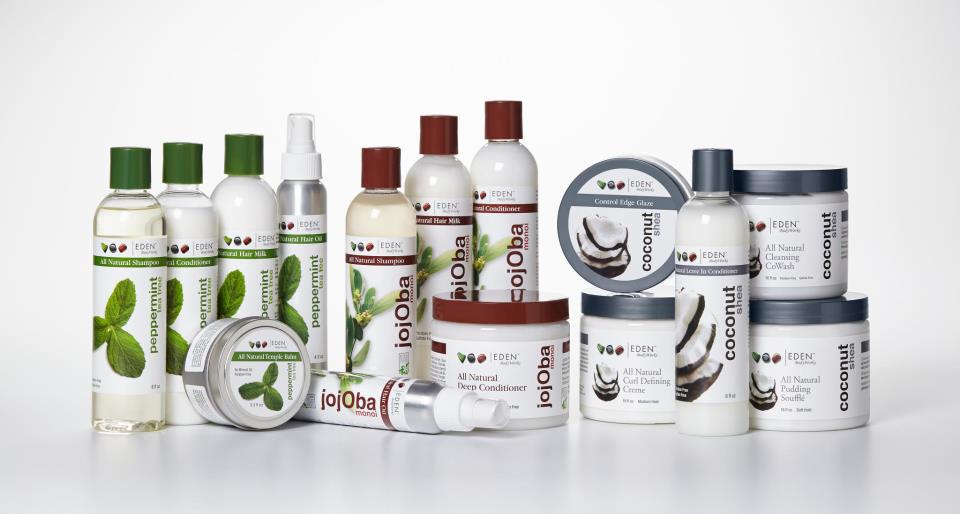 Where it all began…
Eleven year old Jasmine Lawrence was frustrated with her badly damaged hair and could not find any all-natural alternatives to the products that seemed to do more damage than good. Determined to create the perfect solution, this child genius did lots of research until she was able to formulate just the right concoctions to nurse her hair back to health. With that, Jasmine created EDEN BodyWorks™ in 2004 at the age of 13. Yes… 13!
Celebrating ten years in the biz, EDEN continues to provide natural products that integrate wellness and beauty inspired by nature to restore and maintain the hair and body's original design. Made with the finest natural ingredients- with no petroleum, mineral oils or sodium sulfates- EDEN BodyWorks' product lines strengthen and repair all hair textures – whether relaxed, natural, or somewhere in between.
Hear more from the founder herself below!

Keep in touch with EDEN!
Facebook | Instagram | Twitter | YouTube
Will I be seeing you on June 15th? If so, look for a nice full-sized gift from EDEN in your swag bag! 😉
xoxo
Toia B.